In the following rows, we will share with you some crucial info about galleries near Belgrade, specialized breweries and craft beers and Serbian tea culture, and local herbal teas. Stay tuned…
Galleries near Belgrade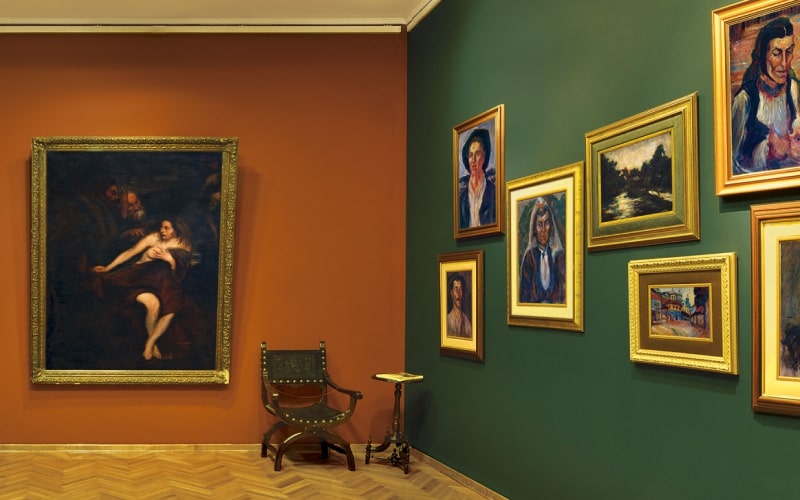 This list should serve as inspiration since the galleries that you can visit and discover in Serbia are really numerous. Small galleries are veritable gems, and touring them takes a couple of hours rather than the entire day.
The "Milan Konjović" Gallery is located in Sombor, a little over two hours by car from Belgrade. Sombor is a charming town with a romantic atmosphere and in addition to visiting this art gallery, you can enjoy walks, architecture, and the typical peace and quiet of the Vojvodina lowlands. Sombor is famous for its natural beauties and some nature reserves you can't afford to miss.
The Gallery of the Naïve Art is located in Kovačica. This small town is simultaneously the metropolis of this painting style, so fantastic that you should really seize the opportunity and see these characteristic works of art live. This place of highly developed tourism is but an hour away from Belgrade. If you indeed go there, you should also visit the Mihajlo Pupin Museum, Ethnographic Museum and a range of other interesting tourist spots there.
The rest of a recommendation you can find here.
Serbian tea culture and local herbal teas
What people generally drink in Serbia are herbal infusions. These are made of herbs that all have significant medicinal properties. The best thing is that you can handpick them on mountain pastures, or on countryside roads and this means that you can obtain them fresh, without any kind of industrial processing. They are also a part of still widely practiced traditional medicine. We recommend to you some of the favorite herbal teas that you can find here. Almost any home has these and you can also find them in most of the cafés.
Mint is an herb of a characteristic scent and taste. Mint tea has a relaxing and calming effect. You can also use it for indigestion and sore throat.
Chamomile has an extremely pleasant sweet scent and mild aroma. One takes it to calm down all inflammatory processes, either applied to skin or mucosa, or drunk as a soothing beverage. Chamomile also stimulates your appetite.
Rose hip is a berry of a rose plant. Rose hip tea is full of vitamin C and its taste is mildly tart. It is used for headaches and urinary tract problems. It is bound to wake you up and boost your immunity, and you can use it to fight off springtime lethargy.
The rest of a recommendation you can find here.
Specialized breweries and craft beers
A couple of years ago, the expansion of artisanal beer-making, throughout Serbia, and especially in Belgrade, led to the opening of many specialized breweries where one could try imported industrial, as well as artisanal beers, and what's more locally produced craft beers. We provide you with a couple of suggestions, and you feel free to explore and find a place perfect for you. Our first suggestion is Pivopija, a pioneer among specialized breweries and beer stores available in two locations – in New Belgrade and Zemun.
Miners raft is an ideal place if you like to drink beer on the riverbank. It is located on the Sava Quay, overlooking Ada Međica. In addition to good beer, here you can also have some sausages and burgers.
Српска кућа пива (Serbian Beer House) is located in New Belgrade and serves exclusively locally brewed craft beers. They also offer a couple of different types of sausages, and what is particularly interesting and convenient here is that you can take your beer "to go".
Samo pivo (Beer Only) is a pub/bar exclusively offering beer. It is located in the heart of the city, in Balkanska Street, at a well-hidden location bragging about a huge and phenomenal terrace when the weather is warm. This is the right place for beer enthusiasts and connoisseurs, and everyone who wants to seriously explore different beers.
The rest of a recommendation you can find here.