The first Belgrade Gets Digital Meetup was held on Thursday, November 18, organized by Nova Iskra as one of the partners in the project. Belgrade Gets Digital Meetup is created as a part of the Venture an Idea project aimed to support both existing and future entrepreneurs on their path from innovative ideas to world-renowned startups. One of the main focuses will be on the development and improvement of knowledge exchange in the startup ecosystem, working with mentors, advisors, research and development partners and co-founders between Serbia and more developed markets.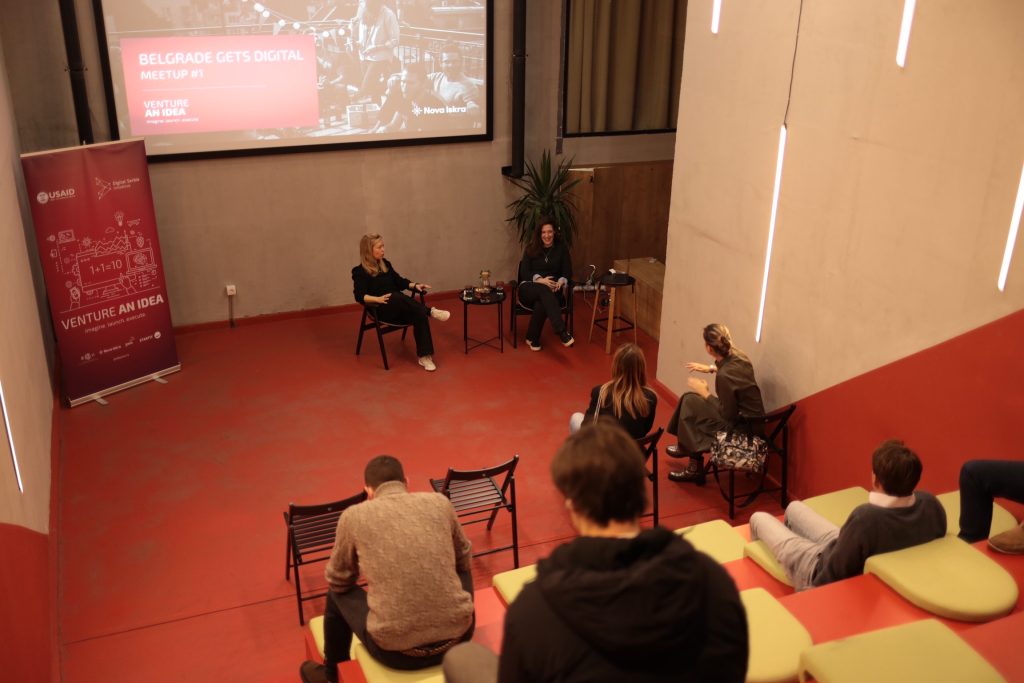 In the last few years we have seen a great jump in the number of international professionals and digital nomads choosing Belgrade as a destination and place to live and work from. According to the Nomad List, Belgrade is ranked high on the most desired cities and destinations that could fit remote and other international digital professionals' needs in relation to the reliable work environment with high-speed internet, coworking and office spaces for every budget, and hard-working and dedicated people to collaborate with.
Numerous coworking spaces, startups, and digital companies have already welcomed, accommodated and collaborated with numerous professionals from all around the world.
That is one of the main reasons why we created the Belgrade Gets Digital platform to provide relevant and important information about the local ecosystem, legal and administrative procedures, but also about the nightlife, culture and present the community already living and working in and from Belgrade. Alongside this digital platform, we initiated Belgrade Gets Digital Meetup, a physical meeting point for a community of international professionals and digital nomads already living and working in and from Belgrade.
Belgrade Gets Digital Meetup is a place for networking, sharing knowledge and experience, and will create opportunities for new connections, collaborations and partnerships within the local ecosystem.
First meetup was held in the premises of Nova Iskra and was dedicated to presenting the platform and its features and content, presenting the Digital Serbia initiative and project Venture an Idea, mapping the needs of the members and networking.